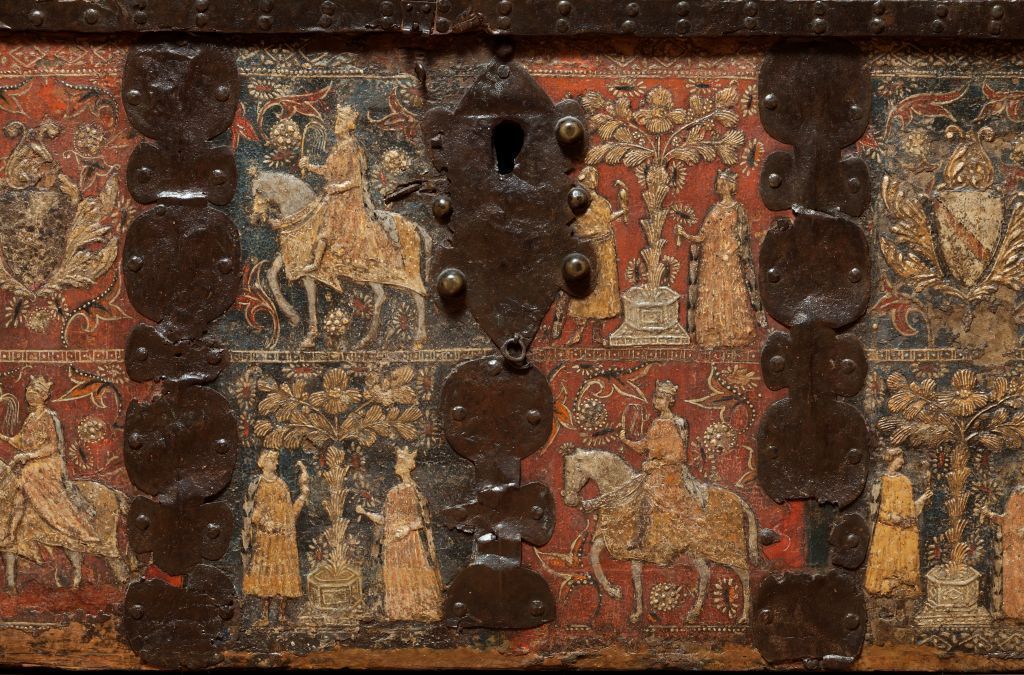 Art Conversations 1 October - 29 October 2014
After the first series of "Art Conversations", devoted to the collections and, especially, the pictorial masterpieces, this new series of meetings focuses on the decorative arts, as represented in the Palazzo Cini collection by the significant groups of ivories, furniture, porcelain and enamelled copper objects. The theme of the decorative arts will also be dealt with in a major international conference organised by the Institute of Art History, which this year celebrates its sixtieth anniversary: Venetian Renaissance Enamelled Copper Objects (16-18 October, Island of San Giorgio Maggiore), staged in collaboration with the Musée du Louvre. To coincide with the exhibition entitled "Tomaso Buzzi at the Venini" (13 September 2014 – 11 January 2015) in the Stanze del Vetro, on the other hand, the last conversation in the series will focus on Buzzi's refurbishing of the Palazzo Cini, which characterised the rooms in the house museum with his eclectic taste.
The thematic visits, guided by scholars and experts, aim to make the house museum better known to a wider Venetian public and visitors, as well as offering them the opportunity to explore the collections. Held every Wednesday at 6pm, the "Conversations" will run from 1 October until the annual closure of the Gallery on 2 November.
Anyone wishing to participate is required to register and purchase an entrance ticket in the Gallery. A series ticket, at the special price of 12 euro, includes admission to the Gallery and participation in the whole series of conversations. Bookings can be made directly at palazzocini@cini.it
Bookings and information:
palazzocini@cini.it 0 412410446
1 October, 6 pm Renaissance furniture: the cassoni in the Gallery
Claudio Paolini
Soprintendenza per i Beni Architettonici, Paesaggistici di Firenze, Pistoia e Prato
8 October, 6 pm
Private passions: courtly reliefs and sacred diptychs. The Mediaeval ivories in the Gallery
Benedetta Chiesi
Università degli Studi di Firenze
15 October, 5 and 6 pm
(two successive tours, limited to 10 people, will begin at 5 pm and 6 pm, respectively)
The enamelled coppers in the Cini Collection
Françoise Barbe
Département des Objets d'art, Musée du Louvre, Paris
Letizia Caselli
Historian of art and goldsmithery
22 October, 6 pm Gold backgrounds. Punchwork and gold leaf in paintings on panel in the Gallery Stefania Sartori
Restorer
29 October, 6 pm Tomaso Buzzi at the Palazzo Cini
Stefania Portinari
Università Ca' Foscari, Venice