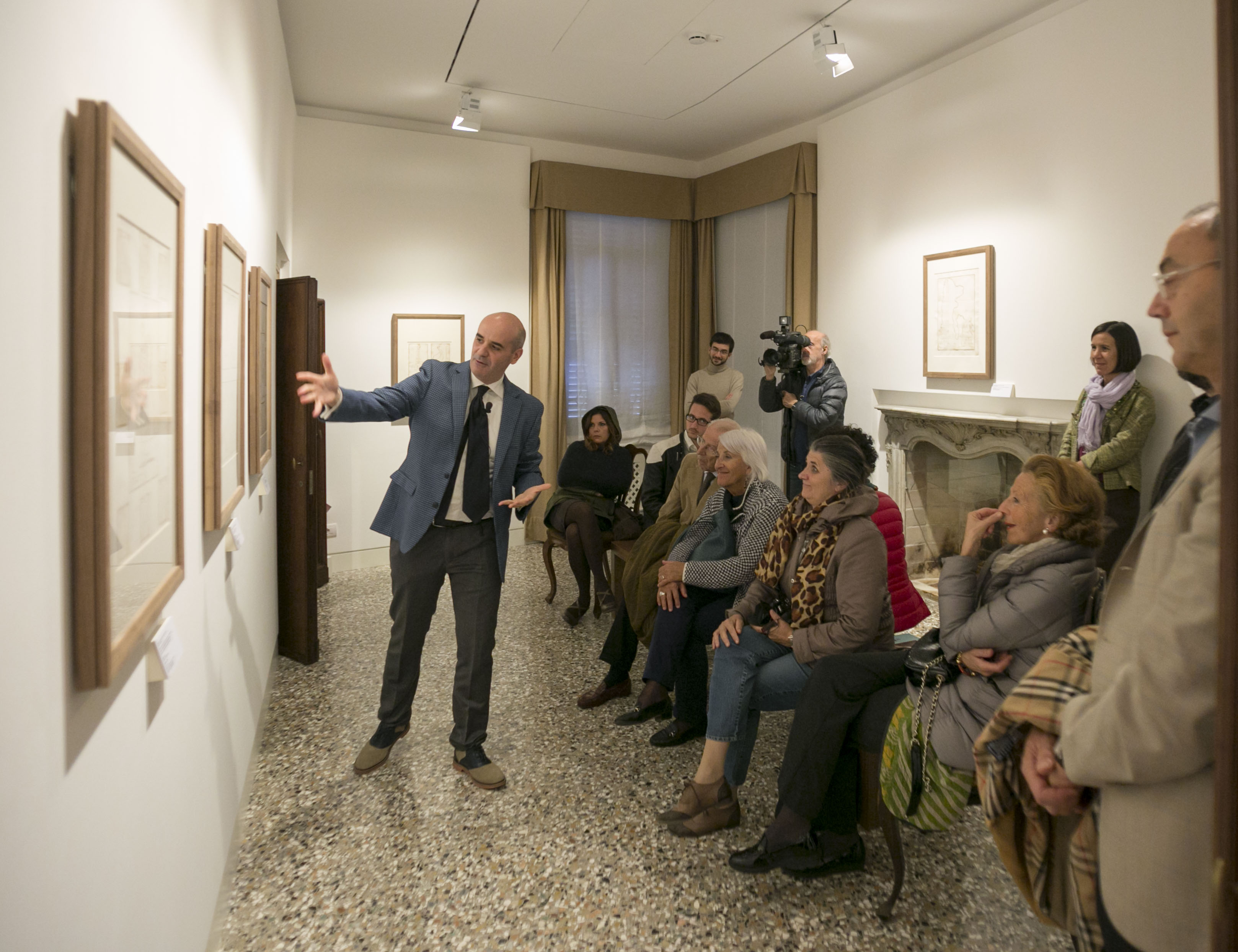 Art Conversations 7 October - 15 November 2015
The Giorgio Cini Foundation Institute of Art History regularly organizes series of talks by art historians, researchers and experts, in order to introduce the public to Vittorio Cini's museum-house and explore themes linked with its collections and the artworks it temporarily hosts.
This autumn's cycle will be entirely dedicated to the exhibitions "Titian and Veronese. The portraits of Daniele Barbaro" and "18th-century Venetian Drawings from the Giorgio Cini Foundation". The "Art Conversations" are held in Italian.
7 October         17.30
I due volti di Daniele Barbaro
Sergio Marinelli
Ca' Foscari University, Venice
14 October      17.30
Canaletto e Guardi, realtà e fantasia
Bożena Anna Kowalczyk
Art historian, Venice
21 ottobre       17.30
Dire per scherzo: le caricature di A. M. Zanetti
Enrico Lucchese
Trieste University
28 October      17.00
Il disegno veneto: tecnica, materia e invenzione
Debora Tosato
Art historian, Venice
4 November    17.30
Dal disegno alla stampa. Disegni di figura e progetti compositivi
Denis Ton
Conservator at the Museo Civico in Belluno
11 November  17.30
Il disegno tiepolesco fra terra e cielo
Massimo Favilla e Ruggero Rugolo
Art historians, Venice
The entrance ticket gives access to each talk; it is possible to purchase a special 12€ ticket valid for the whole cycle.
Booking is strongly advised.
tel. 0412710217
palazzocini@cini.it